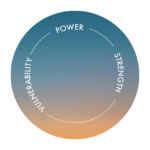 In the midst of a separation, and being introduced to dating websites.
It went horribly wrong for a teacher who used snap chat to send a picture of her upper body.
Listen to the repercussions of the brave lady who wants to help others learn from her mistake.
The hardest part, while going through all of this was the lack of support she felt from friends, and she didn't believe she was able to speak to her family.
Hear how Alicia managed to turn it all around and create foundations she could move on from her mistake despite threats, and anonymous letters.
If any of this has triggered any bad feelings- please contact lifeline on 13 11 14