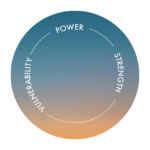 "It's not your fault it happened, but it is your responsibility to do what happens next"
A young inspirational mum of two young kids who opens up on a lot of struggles.
Drugs, alcohol and bullied all before the age of 15…
A father who left before she could walk…
Being uprooted and taken across the world to live and only finding out that it wasn't a holiday when it was too late.
There is much more Alisha and I discuss.
Alisha Hill talks about a life of moving around from house to house, school to school.
Hear how Alisha turned it all around by taking resposibility and now runs a successful fitness and transformation business and is the mum to two beautiful kids and owns the flaws, the strengths and aims to empower many other women.
Check out tactical fitness here
https://www.tfbody.com
https://m.facebook.com/tacticalfitness267/
If this triggers you in anyway, please contact lifeline on 13 11 14. Contains stories of abuse, drugs & alcohol