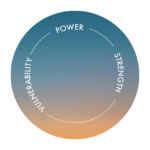 This podcast is about changing the perception about mental health. It's aimed at showing other that we all have challenges and to be kind as often as we can.
In a moment Cameron's life changed forever as he was run over by a car.
Listen in to see how Cameron battled back from a near death experience.
Cameron suffered not only physical challenges but mental health challenges.
Thanks to Cameron who is a good friend for sitting down and chatting with me about his story. https://powerstrengthvulnerability.com.au/shop/
If this triggers you in anyway, please reach out for help.
In February 2021, the second annual mental health PSV cup will be played raising money and awareness for Mindfull Aus
https://www.facebook.com/events/1035890060191425
Facebook account- https://www.facebook.com/Power-Strength-Vulnerability-103580454511613
Instagram- https://www.instagram.com/shane_kelton/