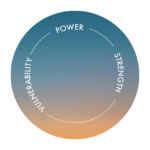 Daniel Fenech had the world at his feet.
From the outside, life looked great.
Inside, his mind was causing pain and there was a lot of self hatred and confusion.
Later in the teenage years, Daniel started to blow up at the little things and get highly frustrated as his mind got foggy.
At the age of 20, he was on the cusp of ending his life when he was torn with the decision to leave this world and break his parents or he could live on and just be in emotional pain forever.
He chose the emotional pain and called lifeline. A 45 minute phone call which saved his life.
Daniel was in a succesful job and a part of a football club with loving family and friends yet, he saw he's life in completely misery.
The diagnosis of depression- a relief
Telling his close friends- a relief.
Here how Daniel turned his life around and despite a diagnosis of MS, he kept on top of his mental health.
Management of his depression and his MS is a big factor going forward.
Daniel is one of the most loved and respected people at his football/netball club.
If any of this story has triggered any bad feelings, please call lifeline on 13 11 14
To learn more about Multiple Sclerosis
https://www.msaustralia.org.au/what-ms