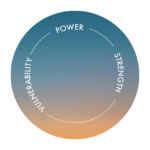 In this chat we dive deeper in to Diana's pregnancy and premature birth of her twin girls.
This chat is one that you'll want to listen too as we speak about the challenges associated with the birth of identical twins, the fact that Diana never really got attached to the girls in fear that she would lose one or both of them.
Feel free to share this podcast, review and subscribe so this story can help others reach out from their silent suffering.
Diana also wrote of her mental health journey and pregnancy to premmie twins
More on endometriosis
If you'd like to support this podcast please check out the website (Health and Well-Being Journal coming in December)
https://powerstrengthvulnerability.com.au/
If any of this is triggering for you, please contact lifeline on 13 11 14 or call 000 for emergencies