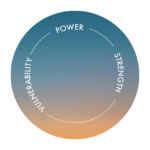 Grace is a 26 year old who battled for many years with mental illness.
As we talked, Grace told me she suffers bipolar, borderline personality disorder and chronic pain condition.
It led to periods of mania which were filled with drugs, no sleep and risky sex.
Followed by the crash from mania which is what really worried her family and friends as Grace wasn't a quiet and shy person.
Here how Grace has battled through all of this and pushed passed suicide attempts to become stronger.
Grace wanted to share her story to help others out there and show them they are not alone.
If this podcast triggers any bad feelings, please call lifeline on 13 11 14
Grace has a Facebook and Instagram you can follow
https://www.facebook.com/unfilteredmentalhealth/
Instagram- unfilteredmentalhealth
As always- follow me on
Facebook- https://www.facebook.com/Shane-Kelton-Mental-Health-Matters-1415440262092592/
Instagram- Shane_Kelton