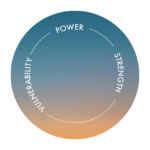 Two years ago I walked in to a mental health clinic after reaching breaking point.
I was scared when I walked in the doors and when my wife drove off it really hit home.
In this podcast I discussed the fact my life was at breaking point and how investing in myself changed my life.
Over the next month I went to a mental health clinic and went to an external specialist.
Both of these places cost money.
That money was an investment and an investment which paid much more than money in return.
In return I saved my relationship and married the love of my life.
In return it gave me the strength to manage through finding out I was infertile, going through the IVF process and having our first child together.
In return it gave me skills to manage my emotions much more frequently so I didn't harm friendships.
In return it gave me lots more composure playing sport.
In return it allowed me to work through many challenges that arose in the past two years.
In return I found an understanding that true happiness is internal and yo stop chasing it from external sources (I find so many of us do this and external sources can change daily and a lot of the time we can't control that, but we can control ourselves)
With that, I wish for you that as we head in to Christmas and 2022 that if you need help that you reach out and take the hard path to find the internal happiness you deserve.
The investment financially and hard work is more than worth it 🙏
Follow PSV here
Facebook- https://www.facebook.com/powerstrengthvulnerability
To support the podcast please purchase a journal from here
https://powerstrengthvulnerability.com.au/product/journal/