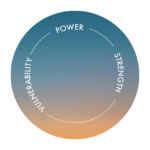 Jacks story isn't what people would usually talk about but these are the conversations we need to aim to have with our mates week to week to help each other.
Jacks first experience with mental illness was when he got a goodbye message from a friend at 18 years of age who was about take his own life. Jack and mates just ran trying to find their friend.
Jack found his good friend and held him and told him he loved him.
Along with other friends- they saved their friend from taking his own life.
Jack hasn't suffered a mental illness but is a human who has experienced the range of emotions which include anxiety and depression.
Jack opens up on things he never has before.
Thoughts of driving his car off the road and reckless gambling.
Jack has been touched by a friend who died by suicide and this is a huge driving factor for him to speak up, raise awareness and funds for mental health charities.
In 2021 Jack ran 100km with friend Paul Pratt to raise over $10,000 for MindfullAus
https://www.mindfullaus.org/
Anyone follow up questions can be sent to
Please follow our Instagram
If you want to help support the growth of this podcast, please like, share, review as we continue to share stories to help other people.
Clothing is also available to support mental health awareness and it just may allow someone to open up a conversation to save a life 🙏
https://powerstrengthvulnerability.com.au/shop-3/
If this has triggered you in anyway please call lifeline on 13 11 14 or call 000