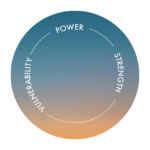 Jasmine is a beautiful human being who shares her own stories with mental health.
Jasmine hasn't battled her own mental illness but has seen the two people closest to her battle mental illness and addiction.
Jasmine speaks about how she is able to hold space for those in the worst possible time of their lives. Not only has Jasmine been able to help her sisters, she works as an emergency nurse helping people at the worst.
Jasmine shares some great advice for those who may not know how to help those who are suffering with their mental health.
A must listen if you want to help a friend or family member…
If you want to help support this podcast, please jump on to the PSV shop and buy some merch… https://powerstrengthvulnerability.com.au/shop/
Instagram (story of a sibling)- https://instagram.com/storyofasibling?utm_medium=copy_link
https://mindfullausfundraiser.raisely.com/jasmine-pryor?edit=1&fbclid=IwAR1o9UV7g5zP74hD59X-1FURs0lmDiWH7zxzG3sE9koZ_EYJxLjzS3aUACs – link to donate to Jasmines fundraiser
https://instagram.com/mindfullaus?utm_medium=copy_link – MindfullAus
If you want to help support this podcast, please jump on to the PSV shop and buy some merch… https://powerstrengthvulnerability.com.au/shop/
Thanks to MyndFit who help people to become mentally fitter, stronger & healthier by training the mind to think differently. It is a proactive approach to reducing mental health issues like depression, anxiety and underlying stress, therefore increasing overall health & wellbeing. https://www.myndfit.com.au/
For immediate help, please call lifeline on 13 11 14 or for any emergency 000
Other help lines Mental Health Support Lines
beyondblue 1300 224 636
Suicide Call Back Service* 1300 659 467
Men's Line Australia* 1300 789 978
PANDA (perinatal anxiety and depression), Monday to Friday 9am to 7.30pm AEST)* 1300 726 306 Butterfly Foundation (eating disorders, 8am to midnight AEST)* 1800 334 673
Child Protection and Family Support Crisis Care Helpline* 08 9223 1111 or 1800 199 008 (Country Toll Free)
headspace* (seven days a week from 9am to 1am AEST) 1800 650 890 (12-25 year olds, family and friends)
Kids Helpline* 1800 551 800 (5 to 25 year olds) or 1800 654 432 (parents) 1800 737 732 will continue to operate as per usual during the COVID-19 health emergency. We are open 24 hours to support people impacted by sexual assault, domestic or family violence and abuse