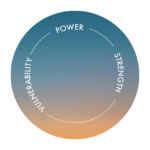 This podcast I got to sit down with an incredible young man who has a great passion for helping others.
Through his own experience of mental health issues Jayden now looks to help people in anyway you can.
Jayden runs his own mental health podcast which you can access through here
I'm telling you now, Jayden is going places in the field and this podcast is full of helpful information which will help you battle your mental health issues or help you, help a friend battling their own mental health issues.
Jayden found himself getting really worked up in life, resorting to self-harm (punching things) and this led to his dad recommending a group which we talk about in the podcast which helped change his life.
If you find any of this triggering, please call lifeline on 13 11 14