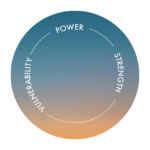 Jaymee Munro from Meraki Mind.
A raw and honest conversation about all things mental health. Jaymee was the good girl who suppressed every 'negative' emotion to save herself from being the bad girl. Very quickly you'll hear how that ended up and why it's so important for people to respect their feelings and true-self in the current moment. The outcome was like a volcano….
This is a two part episode as we talk about Jaymee's story, how she is managing through Covid, her work with mindfullAus and Meraki Mind.
Check out Meraki Mind with the following links
https://www.instagram.com/meraki.mind_/
https://m.facebook.com/pages/category/Alternative—Holistic-Health-Service/Meraki-Mind-113334823412647/
Here is the link to mindfullAus
https://www.mindfullaus.org
Thank for listening, please share, subscribe and leave a review 👍
If anything has triggered you, please reach out for help by calling lifeline on 13 11 14. Podcasts may contain reference to mental illness, suicide, drug use and alcohol use.
I am now raising money for MindfullAus and have an aim to raise $10,000 and I get to be a part of Adventure All Stars TV show and get to help spread awareness and raise money for the charity. If you can help out with a donation, please follow this link. https://mindfullausfundraiser.raisely.com/shane-kelton