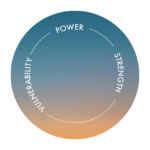 Listen in as I chat to an inspiring young mum….
Here about why she started community collabz in the middle of a pandemic and how COVID has effected her and her husbands small businesses.
We also chat about anxiety, anxiety attacks and post natal depression It was a honour to talk to June.
If any of this triggers you in anyway, please reach out to lifeline on 13 11 14
Check out the links
Community collabz
https://www.facebook.com/search/top/?q=community%20collabz%20with%20june%20mac https://www.instagram.com/community_collabz/
Sponsor- MyndFit
https://www.myndfit.com.au/
Adventure All Stars TV fundraiser https://mindfullausfundraiser.raisely.com/shane-kelton
Power, Strength & Vulnerability https://powerstrengthvulnerability.com.au/shop/
Thanks for reading and listening 🙂
Thanks to Daniel Hunt for editing