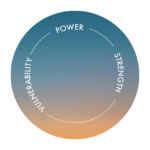 Born in to a life of Drugs.
Kane formed an addicition which found him living on the streets and eating out of garbage bins.
His family disowned him and at points he had no where to turn.
Hear how Kane turned it around and is now running his own succesful personal training business transforming other people.
Feel free to go and follow Kane and what he does now
Business page- http://www.lift4life.com.au/
Facebook page- https://www.facebook.com/lift4lifetransformations/
Or join in his community page- https://www.facebook.com/groups/Lift4Life/?ref=share
Or seen on the project- https://www.facebook.com/TheProjectTV/videos/wasted-to-weightlifter/10155454936103441/
If any of this has brought you down please call lifeline on 13 11 14