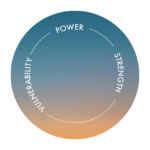 At between 1:00am and 2:00am Madi got the call from her Nanna to say that her mum has passed away at age 47 after an extensive battle with Huntington's disease.
Madi was a 19 year old who had spent much of her teenage years watching her mums physical and mental health deteriorate. While most teenagers were just being teenagers Madi was forced to grow up really quickly taking on the role of carer for some of those teenage years.
Huntington's is a cruel degenerative disease which has no cure and only management plans.
As a child of someone who has Huntington's you're a 50/50 chance to get it.
In this podcast we chat about:
the Huntington's disease
The symptoms
The mental toll
Being forced to grow up
Grief and loss
Whether Madi had the gene
This was a real and raw conversation about the death of a loved one.
In Maddi's words "Thank you for giving me the opportunity to share with you, my story. I have always hoped that my past experiences can help someone else's future. I would love to speak and normalise so many common occurrences with grief and mental health. Something that I so badly needed to hear when I was experiencing it myself."
Absolutely inspirational to share this and I know this will help nay in the future.
If you want to learn more about Huntington's follow this link
Anyone follow up questions can be sent to
Please follow our Instagram
If you want to help support the growth of this podcast, please like, share, review as we continue to share stories to help other people.
Clothing is also available to support mental health awareness and it just may allow someone to open up a conversation to save a life 🙏
https://powerstrengthvulnerability.com.au/shop-3/
If this has triggered you in anyway please call lifeline on 13 11 14 or call 000