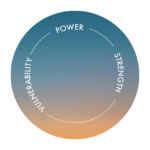 Peter talks about some childhood trauma which included alcoholism and a rough early upbringing which was his normal.
DISCLAIMER- Suicide, drugs, alcohol are all mentioned in this podcast, please be aware and make sure you are in a good head space to listen to this or have someone around you, and call lifeline if you need it 13 11 14.
Outside of the home life, "I lived a really great life" playing sports and had great mates. At the age of 13, Peter got the chance to meet his bioligical dad. That was what he thought, until the DNA test came through.
Here how it all panned out and the ramifications for not talking and sweeping things under the carpet.
Thankfully, Peter at 29 is taking accountability for his actions and his unhealthy habits, and working on his mental health. Bottling things up for so many years meant Peter turned to drugs and alcohol as an escape which pushed people away and it's the loss of the mothers to his kids which has made him realise that he must take action for his kids and himself going forward. Peter isn't just working on himself.
Peter has lost two good friends to suicide and we speak about these two amazing men who were lost to the silent killer. This podcast is dedicated to these two young men- Jake "Fitzy" Fitzsimmons and Michael Sherry.
Peter will be riding to Adelaide to raise awareness around mental health with these two guys heavily in his heart. https://www.facebook.com/pg/Petes-Ride-to-Radelaide-100844934882236/posts/?ref=page_internal
Here is the link for the page.
Power, Strength & Vulnerability is donating $250 to the ride, and you can help to as a sponsor by sending a message to the page or email me and I can get in contact with him.
Peter told me he wanted to help other people who may be struggling and that is why he recorded this podcast.
This is Part #2
If this brings up anything for you, please call lifeline on 13 11 14 or feel free to email me at
[email protected]
Check out my website for more resources www.powerstrengthvulnerability.com.au