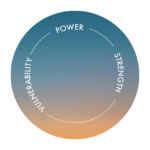 The story from my mums perspective and how she helped me battle through depression and how she got help herself.
This was the first time we sat down together and discussed how my mum felt through my depression, my anger outbursts and when she could date back a lot of my depression.
During the chat, I learnt that I thought at a young age I was possessed by the devil and I also learnt how mum was able to stay so strong for me when I needed her most.
If any of this has triggered any bad feelings- please contact lifeline on 13 11 14