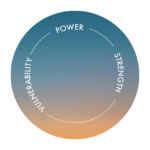 Sarah is an athletic 23 year old.
Life for Sarah is heavily involved with Ninja warrior training & Gymnastics. Participating, competing and teaching kids. A passion towards mental health and helping people of all ages comes from personal experience and knowing people who have taken their own lives.
Last October Sarah opened up on social media about her mental health, as months prior Sarah ended up in hospital and when discharged had to have 24 hour care for her own safety. Sarah is as strong as a female can be in all aspects of life and is an inspiration to all of those around her and a role model for the kids she teaches. We speak about her childhood, family, the loss of one of her best friends and mental health.
We touched on anxiety, depression and sleep paralysis which Sarah has dealt with in her life This is worth the listen, I assure you.
For anyone struggling with their mental health or if you know someone who might be. Sarah has found great support from her boyfriend, friends and her work places.
The Compound training facility- https://www.thecompoundtraining.com.au/
Peninsula gymnastics- http://www.peninsulagymnastics.com.au/
Ninja Nation- https://ninjanation.com/
Sarah runs a photobooth for hire company and with this helps contribute to headspace in Frankston- https://www.easyweddings.com.au/PhotoBooth/Mornington/FreeHearts/
References in podcast were from the podcast by Dr Rangan Chatterjee Episodes #37 and #94
If this has triggered you in anyway, please call lifeline on 13 11 14
If you or a friend need help, please call lifeline on 13 11 14