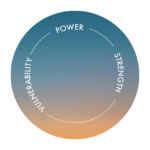 Being a relationship has it's battles.
Our's is no different and the added stress of myself (Shane) battling depression has caused the relationship to have many fights.
Listen to how we have managed to save our relationship and continue to form a strong bond despite all the challenges.
Alicia shares her tips on what signs and symptoms she can see when Shane is struggling.
Alicia offers some advice on how to self manage through the stress and how to help the partner get through it.
Alicia and Shane talk about the effect it has on there sex life which is common with people who suffer mental illness and chronic injury/illness.
Listen in as Alicia describes the relationship as a roller coaster early on.
If any of this has triggered any bad feelings- please contact lifeline on 13 11 14