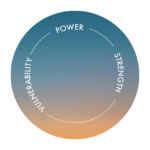 It's only fair if I share other peoples stories that I share my journey first.
Depression for me started when I was around 13 years old.
Diagnosis came when I was 21, after an attempted suicide attempt which landed me in hospital.
Listen to here the build up over eight years, and what I have done since.
Successfully starting my own business, finishing an apprenticeship, some acting work and public speaking which were among a few things I never thought I was good enough to do 🙂
If you would like to follow me- That would be amazing in helping me reduce the stigma
Facebook- https://www.facebook.com/Shane-Kelton-Mental-Health-Matters-1415440262092592/
Instagram- https://www.instagram.com/power_strength_vulnerability/
If any of this has triggered any bad feelings- please contact lifeline on 13 11 14