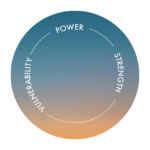 Everyone has mental health and mental health issues can hit anyone.
It did with my brother at the age of 28…
My brother was a guy who was felt things like stress and fear but until an incident in 2018 he hadn't ever experienced mental health issues.
It all started when a stray nail hit his eye (above the skin)…. Listen here to see how he worked his way through the physical health and mental health issues that arose and how he continues to work through them
Thank for listening, please share, subscribe and leave a review 👍
If anything has triggered you, please reach out for help by calling lifeline on 13 11 14. Podcasts may contain reference to mental illness, suicide, drug use and alcohol use.