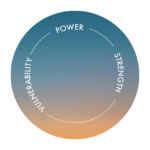 Troy is a returning guest on the show.
If you go back to Episode 5 you will hear about how Troy was born with Spina Bifida, and hear everything he has accomplished living with a disability.
We got Troy back on to talk about the effects the pandemic, lockdowns and COVID have played out with any with disabilities. Troy is an amazing human being, focused on learning and helping others.
Troy plays for the Hawthorn Hawks wheelchair football team in the VFL wheelchair league and Troy runs his own business All Inclusive Body Transformations.
This episode is not to be missed as we chat about many other things including the NDIS, mindset and Collingwood winning the wheelchair football league in 2021.
To follow Troy or reach out to Troy see below:
https://www.facebook.com/AllInclusiveBodyTransformations
https://www.instagram.com/troy_aibt/?hl=en
If you would like to support the podcast, please check out the website.
This podcast was brought to you by 'three for me- by PSV' – a well-being and accountability journal.
https://powerstrengthvulnerability.com.au/product/journal/