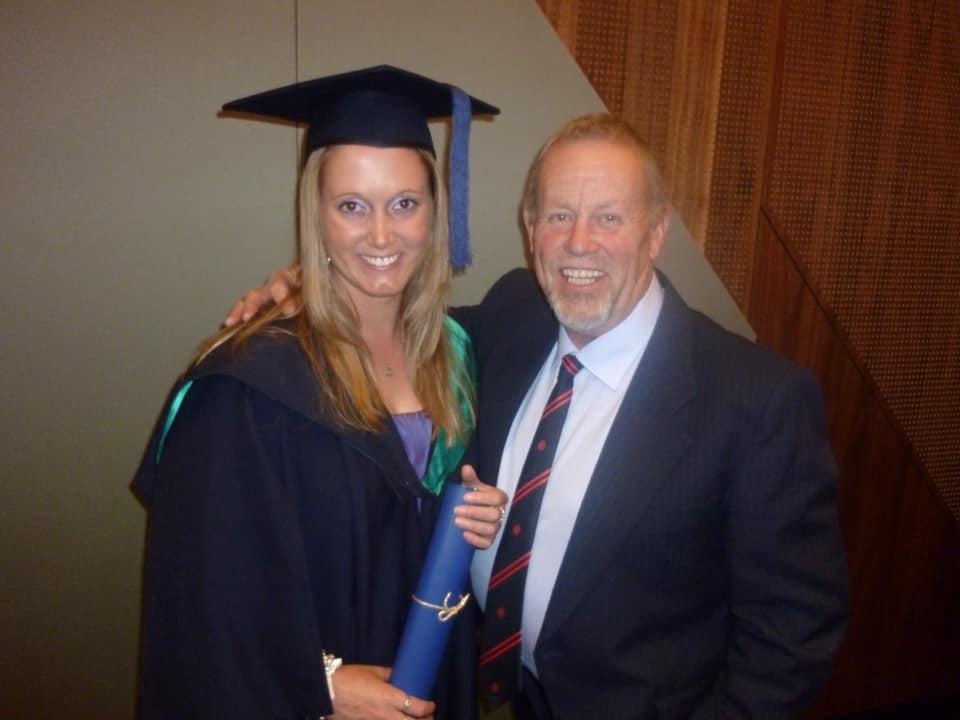 Pancare Foundation – Australia's Pancreatic Cancer Organisation
The second foundation I am raising money and awareness for is the Pancare Foundation which is a non-for-profit national organisation for Pancreatic cancer.
This is in memory of Alicia's dad who passed away a few years ago. 

Hearing Alicia speak about her dad over the last 18 months has changed a lot about how I live my life. 
Alicia would say her old man was a stubborn man like many who didn't look after their health.
It wasn't until he got jaundice overseas when he knew he had to get checked. 
It was serious (why as males do we only wait until things get serious)
Through testing, it was found he had pancreatic cancer.
Diagnosed -June/July 2009

Passed Away – May 2012

To put this in perspective- surviving for three years was incredibly lucky. Most don't get the opportunity to last that long.
The issue with pancreatic cancer is that the diagnosis means it to is too late.
As you can see in one of the pictures. 
Pancreatic cancer has a 10-year survival rate of 1%- something that hasn't changed in 40 years from 1971-2011. No improvement compared to other cancers.
Pancreatic cancer is known as the 'Silent Killer' with most patients not showing symptoms until the cancer is big enough to touch other organs around the pancreas.
To be honest- when I was doing research in to this, I was completely shocked and had no idea.
From what I know, the money will go to research and finding a test that will detect this earlier which won't cost an arm and a leg.
That will then give people an opportunity to live longer and do what Kevin didn't get to do and run around with the grand kids.
It's upsetting even saying this, but it's the reality of it and I am so honoured that Karen and Alicia are allowing me to do this in honour of Kev (a man who hated running and eating well)- something I will be focusing a lot on.
It is estimated that in 2018, 3,364 new cases of pancreatic cancer will be diagnosed in Australia (1,774 men and 1,590 women).

Pancreatic cancer is projected to be the 2nd leading cause of cancer related deaths by 2030.

Pancreatic cancer has the highest mortality of all major cancers with 8.7% of patients reaching the 5-year survival mark. Two thirds of pancreatic cancer patients die within the first year of diagnosis.

Survival rates for pancreatic cancer have not changed significantly in nearly 40 years.


Due to the lack of research into pancreatic cancer, many treatments and surgeries for the disease are still being trialled. Pancare encourages patients to do their research and seek opinions from several different medical professionals, to ensure the highest chance of survival and recovery.
Help me find an early detection for pancreatic cancer
Share this post:
[social_warfare]