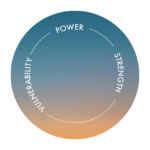 In this chat with Megan we discuss some of the challenges she has faced.
Listen in to hear about when she started to feel things were right, how supportive her friends have been and the struggles that came with IVF and when Jess, Megans amazing wife had to have their baby at 28 weeks.
Having a premature baby is an extremely challenging period and Megan's resilience and teamwork with her amazing wife Jess is something that we can all take something out of.
Thanks to the Schutt family for allowing me to ask questions in to something which can be tough to talk about.
If you would like to support the podcast- here is how
Website- https://powerstrengthvulnerability.com.au/
Instagram- Power & strength (@power_strength_vulnerability) • Instagram photos and videos
Buy an accountability and well-being journal- https://powerstrengthvulnerability.com.au/product/journal/
Simply sharing or liking could make a difference in someone's life.
If this podcast is triggering in anyway, please reach out to a professional for guidance on your situation or call lifeline on 13 11 14