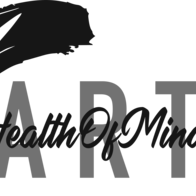 Health Of Mind Art
Health of Mind Art has been created for people like me who suffer with mental demons.
I've tried numerous activities/therapies to get outside of my own head, and it wasn't until I came across art therapy that I felt like I could escape from my mind.
All of my art has been created with the freedom of mind and looking at it, I encourage you to interpret it as you like.
All of my pieces are made with love and care and signed and dated by myself.
I plead anyone going through their own struggles to reach out for help and know that you are not alone. even give art therapy a go - you might just surprise yourself, coming from someone who never considered them self 'arty'.
"I went and did a 1:1 session with Dayne recently. I was signed up to do a group class but COVID-19 through those plans out the window. It was awesome to learn more about how to create an art piece, and for the whole two hours I was so switched into what was happening. Art is something I never thought I would enjoy but it allows you to tell a story and get information out of your body you didn't know was there"– Shane Kelton